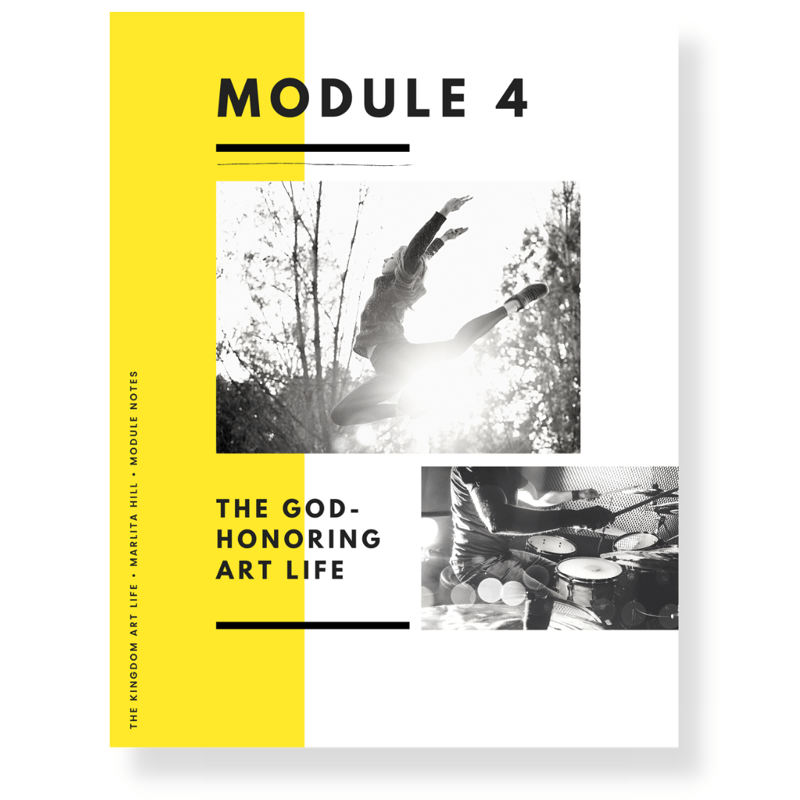 4 – The God-Honoring Art Life
$15.00
The God-Honoring Art Life addresses the struggles in thinking the only value we or our art have to God is our usefulness. In this module, we are challenged to consider a loving God who gave us art for our life—not just our service—and learn how to honor Him in that freedom.
Issues Addressed:
How do we honor God with our kind of art?

Where did our preoccupation with usefulness come from and how has it affected our creative experiences and relationships with God?