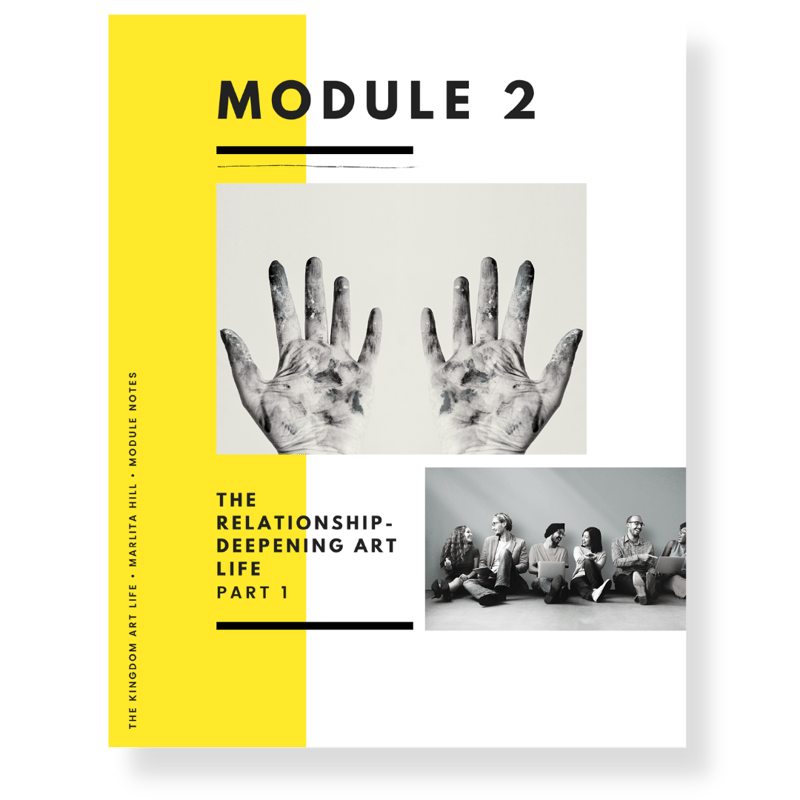 2 – The Relationship-Deepening Art Life, 1
$15.00
Through the lens of God's question to Adam—"Who told you that?"—the Relationship-Deepening Art Life, Part 1 explores the voices that influence the way we see our creative experiences as Kingdom artists. By examining these voices and their influences, we can learn to focus on God's voice and pursue a life in art that fosters deep intimacy with God as we engage in our creative practices and pursuits.
Issues Addressed:
Which voices are shaping our beliefs and perceptions as Kingdom artists?

How have these voices—and our entertainment of them—affected our ability to develop greater intimacy and vulnerability with God in our creative lives?